Professionals
We are active and former church judges with decades of Catholic annulment experience …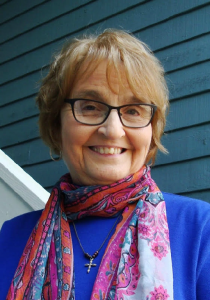 Sandra Makowski, SSMN, BA, MA, JCL
Sr. Sandra is a member of the Congregation of the Sisters of St. Mary of Namur [SSMN]. She received a licentiate degree in canon law [JCL] from The Catholic University of America. She has been a member of the Canon Law Society of America since 1989 and worked on its study committee for Canonical Advocacy.
Sandra has served as a Church judge for the Diocese of Buffalo, NY, for 20 years and has worked with over 2,000 individuals who have petitioned for Catholic Church annulments. She has conducted numerous workshops and training sessions for tribunal auditors and parish administrators on Catholic marriage annulments and marriage law. Sandra has also taught courses on church law at Christ the King Seminary, East Aurora, NY and has published articles in professional periodicals. She was highlighted in Business First, January 2004 edition, as a significant woman of the year for her groundbreaking work as a church lawyer.
Sandra is the author of the insightful and informative book, The Invisible Women: Naming and Proclaiming the Forgotten Women in Scripture and Church Law [2017]. She also authored the inspirational book, The Side of Kindness: Recovering the Lost Art of Being Kind [2014]. She is a sought after speaker for conferences and retreats.
Other Judges
Another Chance – Catholic Annulment utilizes a number of other church judges from throughout the United States who offer can offer help to file an annulment. All of our annulment experts are members of the Canon Law Society of America with advanced degrees in church law. They are women religious, clergy and laypersons. Their names will be added to this website over the next few months.
To avoid even the appearance of a conflict of interests, our active judges will only assist clients whose annulment petitions cannot be heard within their jurisdictions.